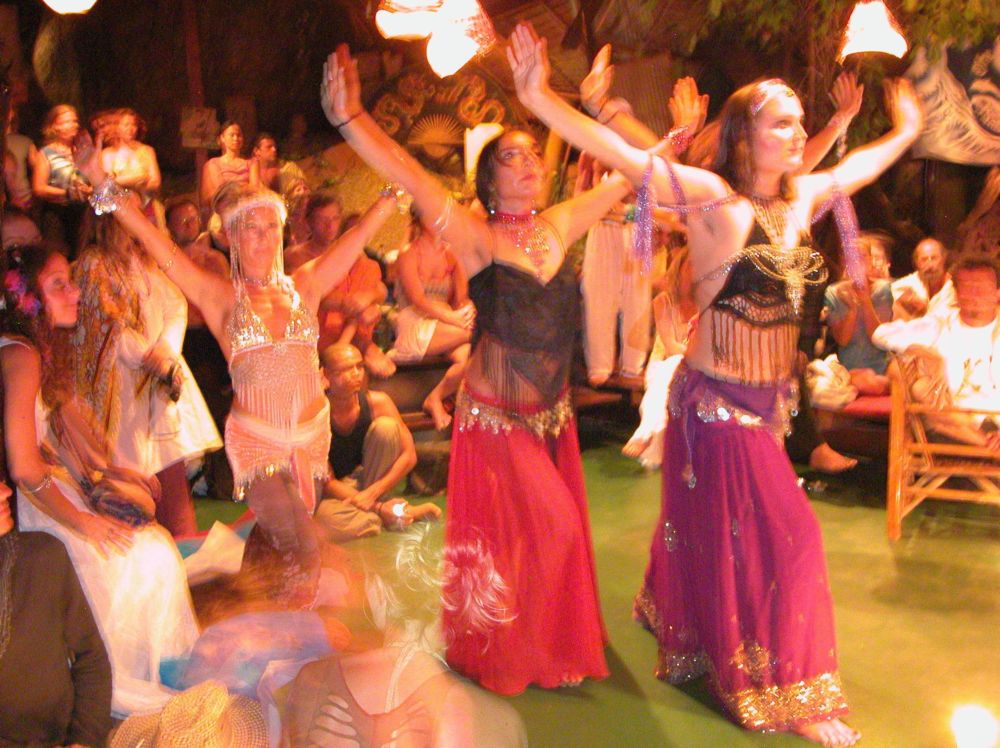 Tapping into the power of ritual dance and sacred women's circles, we will create an atmosphere of transfiguration – seeing the Divine in everything and everyone – as we invoke the Goddess within ourselves and the collective group. Starting with a powerful meditation exercise to connect with our subtle light, we will discover body shapes, movements, and gestures of the Goddess in her many forms.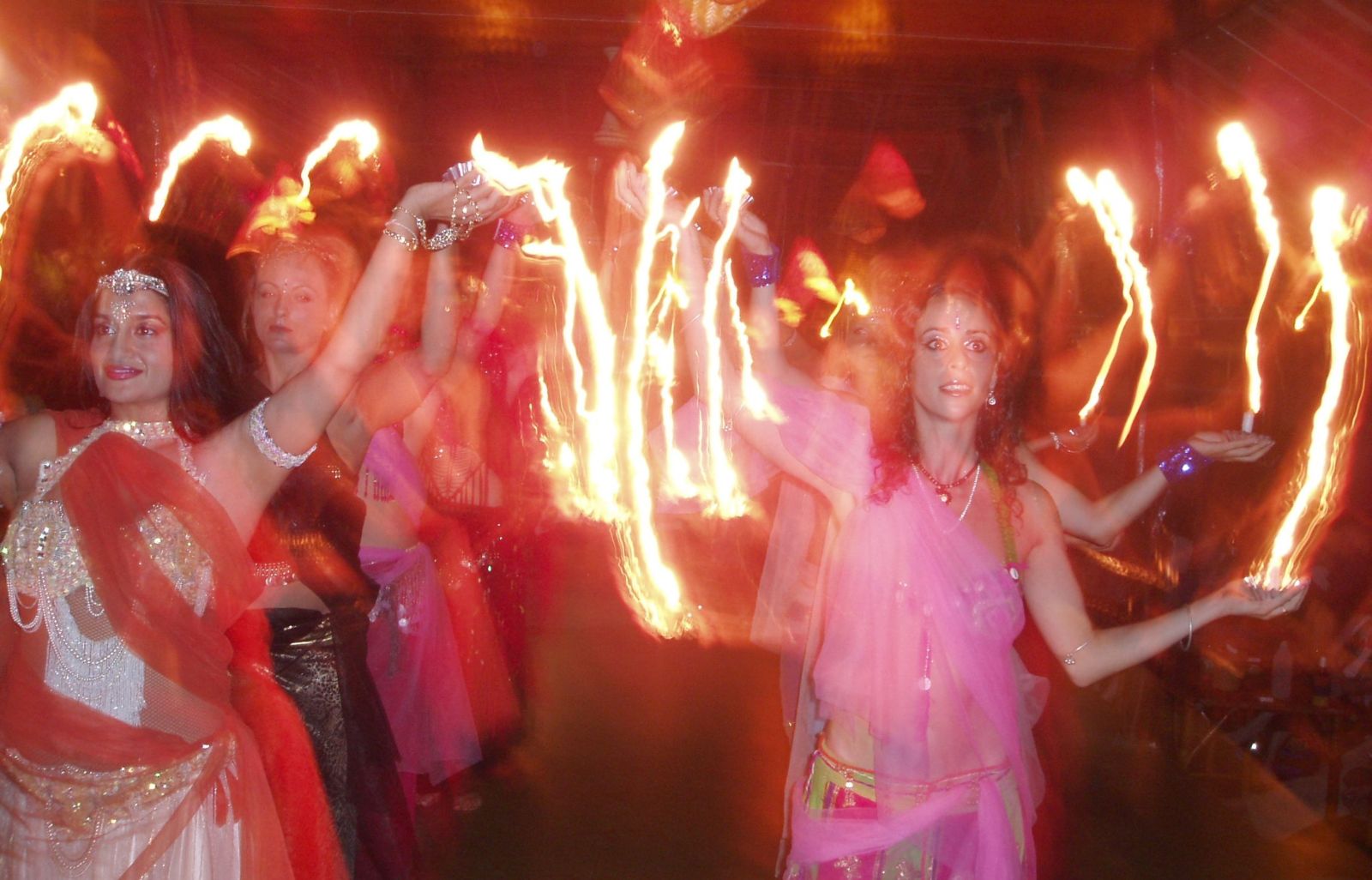 We will also experience a transcendent candle dance in which we acknowledge our shadows as we move into our light. This evening will be a celebratory dance ritual of the beauty, love and light in us all.
All levels.
Candle props will be provided. Optional: please bring a veil, a small item to create a group altar and wear something that inspires your inner and outer Goddess.

4.4 (SUN) 5:00 p.m. - 8:00 p.m.
TANTRA FOR DANCERS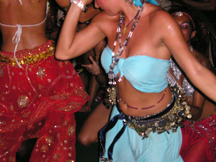 Discover how you can harness and focus your creative life force -- your sexual energy -- through the art of sacred belly dance. This workshop will incorporate some movement exercises and meditations, but will have a special emphasis on practical tantric theory that could very well transform your life in many beautiful ways! Topics include the spiritual role of the tantric practices, curves of pleasure and orgasm, igniting and subliming our sexual energy, awakening the senses, pelvic exercises to unlock our creative potential and much, much more! Presented in a safe, respectful manner, this gathering will be filled with inspiring information, delight and self-discovery.
All levels.
4.5 (MON) 7:00 p.m. - 10:00pm
Mystical Belly Dance III:
SYMBOLS, SNAKES AND SHAMANISM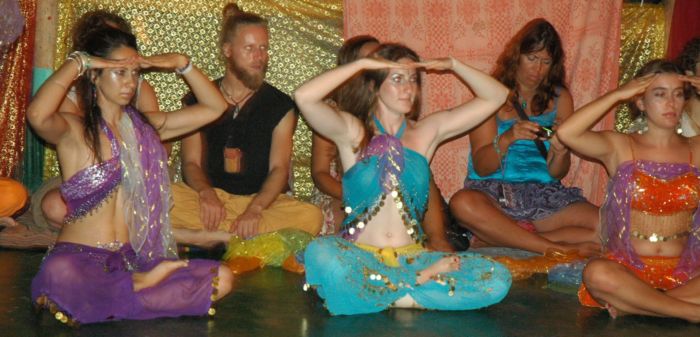 What role do archetypical symbols play in dance and in our lives? Uncoil the mysteries of moving through our masculine and feminine and giving and receiving through the dance. This evening will be a powerful and creative combination of exploring our inner yin and yang polarities, using our bodies to attract beneficial energies of the Universe and sharing this energy magically through movement.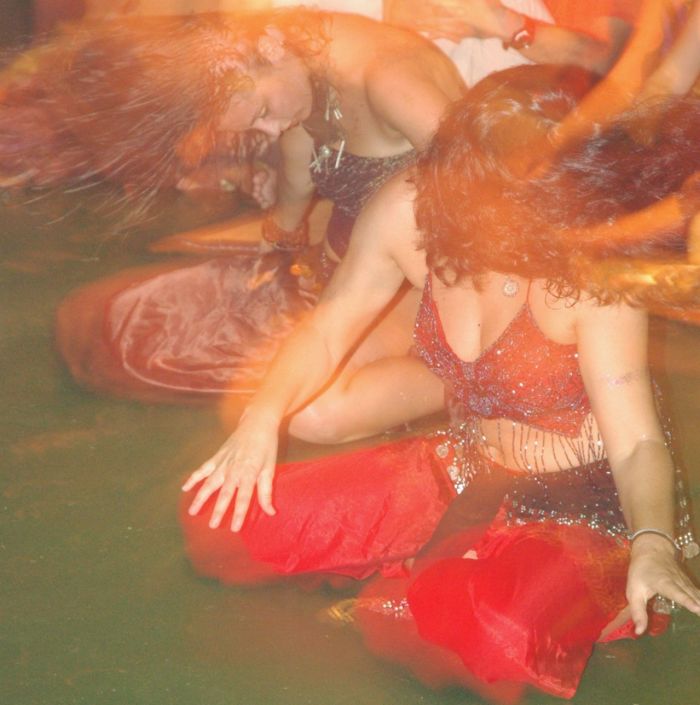 Highlights include a Shiva-Shakti belly dance improvisation, a verbal dance of surrender and witnessing, learning a snake invocation dance, and experiencing a shamanic trance-blessing dance.
All levels.
Please bring a veil that will be used as a head covering for the shamanic ritual.


Who is the teacher?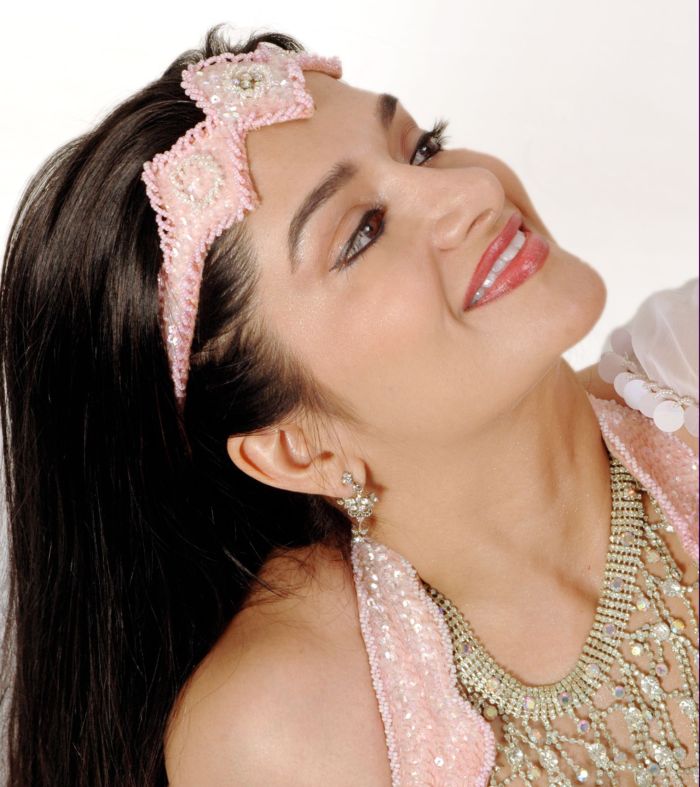 Monika has been performing and teaching belly dance for 14 years in the USA, Europe and Asia. Her dance training includes extensive studies in the classical Egyptian cabaret style with Yousry Sharif, Serena Wilson and Ibrahim Farrah. Monika spent many years dancing professionally in the night club circuit of New York City, performing in large stage shows and cultural events worldwide, and has been featured in countless magazines and television programs, including MTV.

Monika is also a senior teacher of kundalini-tantra with the Agama Yoga school and co-founder of the Agama branch in Dharamsala, India. She is best known for her ability to unite yoga, tantra and dance into a complete Shakti celebration.
Monika's love of dance and yoga, combined with a passion for teaching, keeps her globe trotting – recently she has held Mystical Dance® workshops and intensives in Thailand, India, Cambodia, Turkey, Belgium, Ireland, France, England, Czech Republic, Spain, Bulgaria, Israel, Canada and the USA. Her students unequivocally agree that her courses are inspirational and for many, life changing.
How do I register or find more information?
For tuition information, registration and location, please visit www.kervanserai.com or www.devadasi.jp or contact the phenomenal belly dancing Goddess Mishaal. For additional questions on the workshop content, please e-mail monikadancer@yahoo.com or explore www.mysticalbellydance.net.
Your Body is the Temple and Dance is the Prayer